OVERDRIVE,  DRIVE,  HIGH GAIN  - three guitar distortions in one and the ability to mix all three options together in any configuration.
Taurus MULTIDRIVE is an extended version of the Taurus DRIVE effects. The effect is designed with three  different distortion sections: OVERDRIVE, DRIVE, HIGH GAIN. Each section is controlled by footswitch , can also be chosen by external controller that can be plug into the pedal. Every section has its own tone, gain and signal level controls. It means that you can adjust the sound and volume of each section individually as you like and switch them while playing.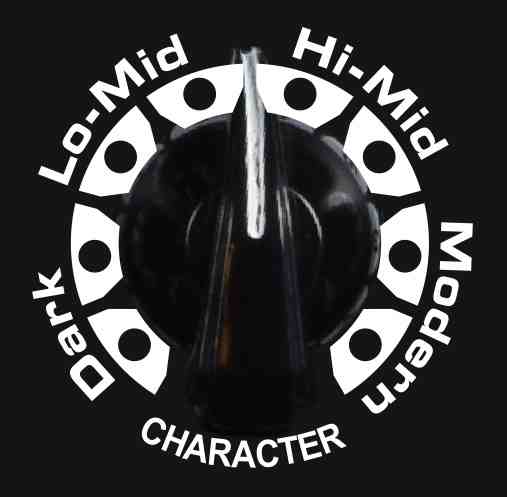 The tone can be additionally adjusted with the CHARACTER knob. It allows selectively change the sound with a single potentiometer, from a mild dark tone, throughout a nasal and middle bright, up to a  MODERN thick, contouring sound.
In addition, there is also a  BRIGHT/ DARK two-way switch that emphasizes the timbre or suppresses the high frequencies of sound.
Additionally the Taurus MULTIDRIVE effect possess a MIX feature which allows mixing all channels. Personlized sound can be created by mixing every sections of the effect in any configuration, one of three, two or three sections at the same time can be used. It gives great opportunities to create very own, individual guitar sound.
. 
There is another feature that allows increase sound's high dynamics. This is a CLEAN BLENDER that allows blend the natural, clean sound of the guitar with the distorted signal of the pedal. The signal can be mixed in two ways. Mix of full-bandwidth CLEAN sound or CLEAN sound with a cut-off bandwidth, emphasizing only the PUNCH in the distorted sound, i.e. the feeling of dynamic attack and sound's thickness of the distorted guitar. The Hi-CUT mixing CHARACTER switch is used for this purpose.
DRIVE has been designed so that its dynamics and response to sound articulation are the same as in classic tube amplifiers. If these are important preferences for you, we hope the Taurus MULTIDRIVE will become your favorite tool to complement the sound of your guitar. We are convinced that the MULTIDRIVE has all the necessary features and sound options that a guitarist expects from this type of effects.